2020 Student Technology Report: Supporting the Whole Student
Published:
Author(s) and Contributors:
Source(s) and Collection(s):
ParentTopics: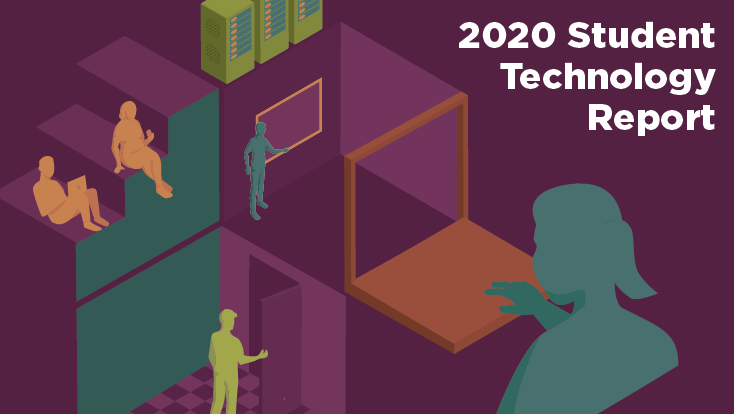 This study presents important results from EDUCAUSE's 2020 research on students' experience with information technology, which included 16,162 undergraduate students from 71 US institutions.
The study includes key findings from our analysis of students' responses, concrete next steps your institution can take in response to those findings, and opportunities for connecting with peers who are implementing innovative practices in the areas of student success, technology use and environmental preferences, data privacy, online harassment, and accessibility.
Read full report: HTML | Other materials
Student Success
The majority of students who received early alerts and nudges found them to be very or extremely useful, and nearly all (92%) thought they were at least moderately so.
Read more about student success >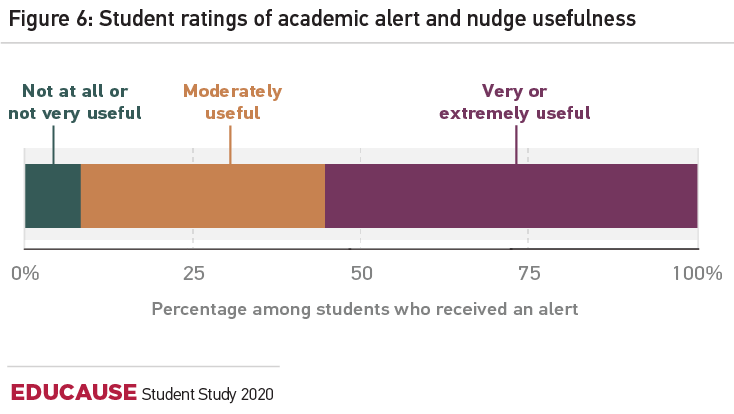 ---
Technology Use and Environmental Preferences
No technology is more important to students when studying than Wi-Fi. Access to power outlets comes in a distant second place as a technology need for students. Actual devices—printers, phones, computers—are significantly less important for students when getting down to the business of studying.
Read more about technology use and environmental preferences >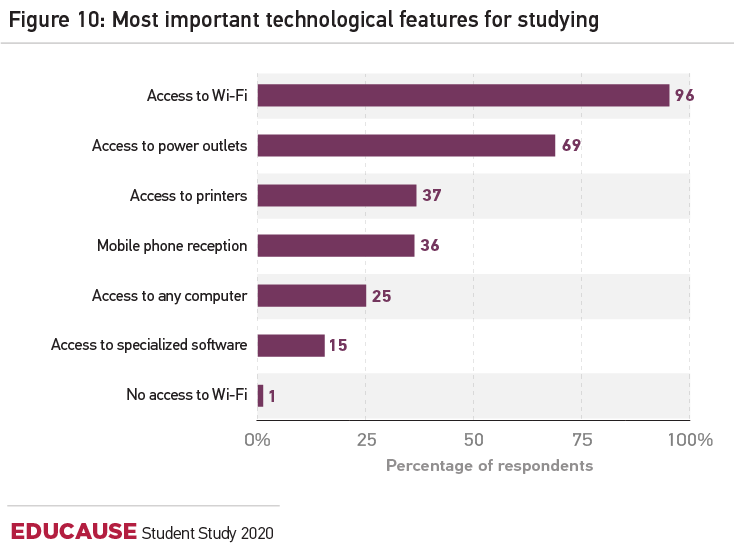 ---
Data Privacy
Students' lack of understanding about how their institution uses personal data undermines both their trust in that use and their confidence in how their institution protects personal data.
Read more about data privacy >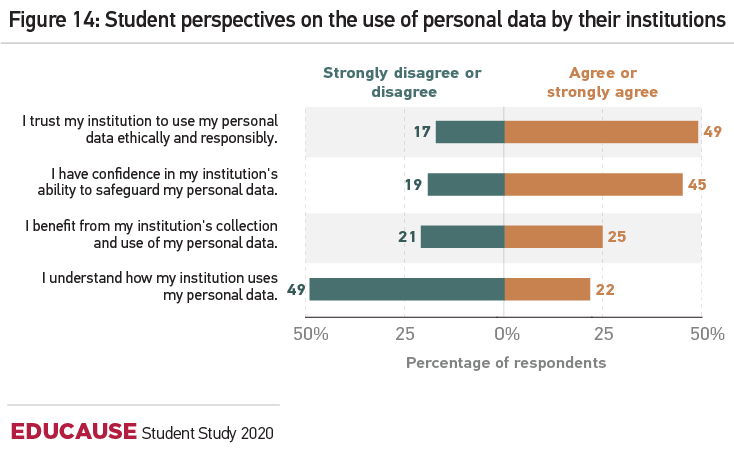 ---
Online Harassment
Although most of the online harassment that all respondents told us they experienced occurs in environments used for personal, non-coursework purposes, more Black/African American, Hispanic/Latinx, and Asian/Pacific Islander students said they are harassed in environments or apps their institution provides or sponsors than white students.
Read more about online harassment >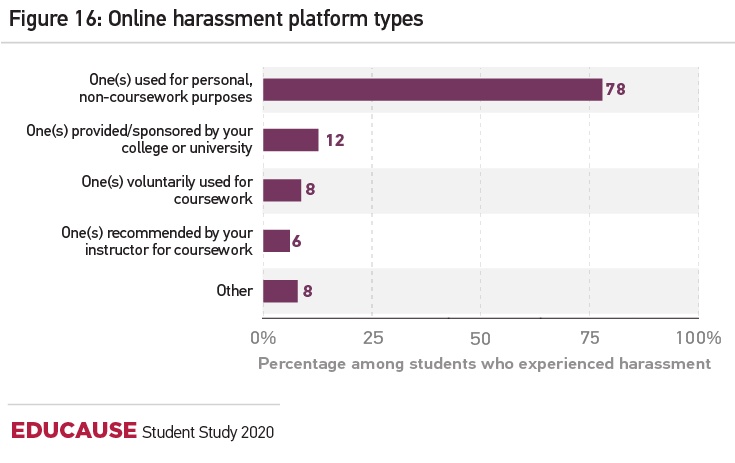 ---
Accessibility and Accommodations
Many students with disabilities did not have positive responses to how their institution supported their need for accessible content and/or technology accommodations.
Read more about accessibility and accommodations >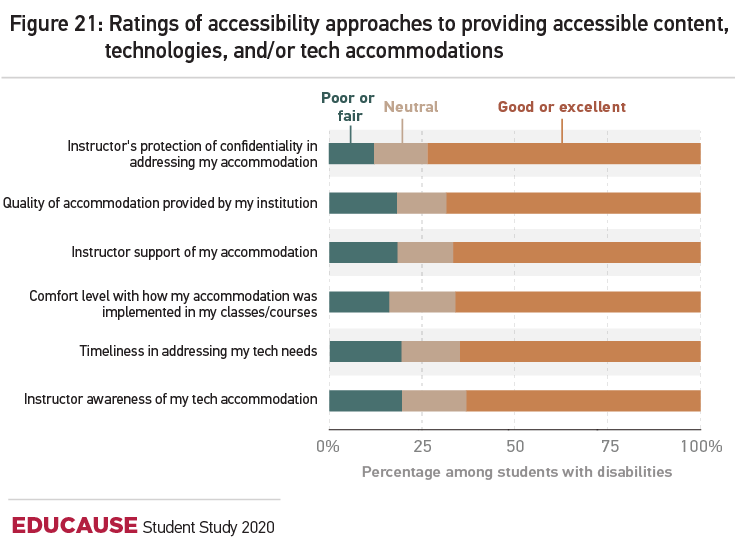 ---
Get Involved and Get Data
Sign up for the Fall 2020 student survey—there's no fee and you gain access to data for your institution and peers.
---