2022 EDUCAUSE Horizon Action Plan: Hybrid Learning
Published:
Author(s) and Contributors:
Source(s) and Collection(s):
ParentTopics: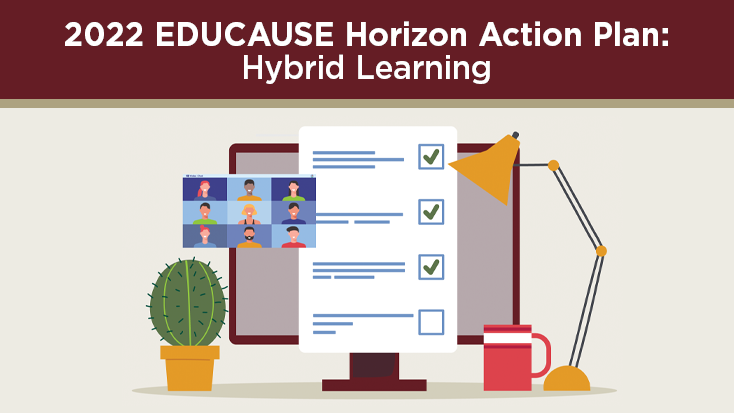 What role will hybrid modalities play in the future of higher education? Will we evolve and grow with the rest of the world, or will we be left behind? Approaching these questions with a spirit of hope and optimism, a panel of higher education teaching and learning experts from a range of institution types assembled to describe an optimized future of hybrid learning, focusing on a 10-year timescale. Building on the trends, technologies, and practices described in the 2022 Horizon Report: Teaching and Learning Edition, the panel crafted its vision of the future along with practical action items the teaching and learning community can employ to make this future a reality.
Read full report: PDF
Goals for Our Future State

Asked to describe the goals and elements of hybrid learning that they would like to see 10 years from now, panelists collaboratively constructed their preferred future for institutions, students, instructors, and staff.
Read more about goals on page 4 >
---
Actions

Panelists generated a list of actions for the teaching and learning community to arrive at this preferred future in 10 years. Every institution has its own unique needs and challenges, but the community as a whole can work together to effect change. From small, local actions to large, international collaborations, everyone has an opportunity to contribute.
Read more about these actions on page 5 >
---
Planning for the Road Ahead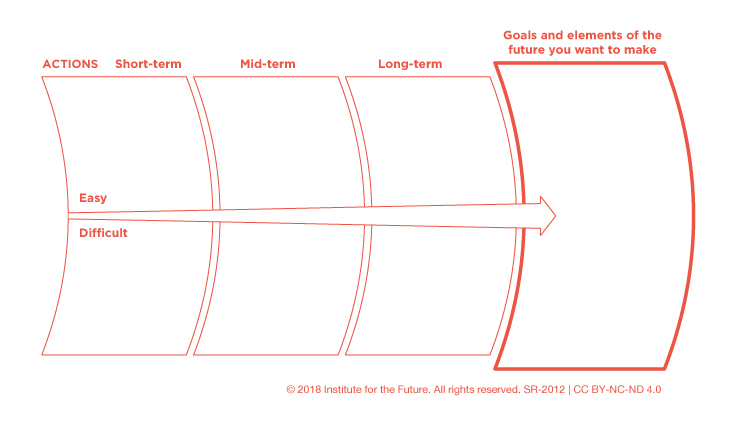 Considering a big, bold future is an important element of action planning, but real progress can only be made when individuals like you make things happen. Use several key activities to solidify your vision of the future and make plans to take action.
Learn more about planning for the road ahead on page 7 >
---
Expert Panel
The 2022 Horizon Action Plan panel comprised 13 higher education teaching and learning experts.
See the Expert Panel on page 10 >
---
Reports and Supporting Materials
EDUCAUSE Horizon Report is a registered trademark of EDUCAUSE.