Student Data Privacy and Security: A Call for Transparent Practices
Published:
Author(s) and Contributors:
Source(s) and Collection(s):
ParentTopics:
Read full report: HTML | Other materials
In the spring of 2022 EDUCAUSE surveyed 820 U.S. undergraduate students to better understand students' experiences with institutional policies and practices around data privacy and security, how those experiences impact their trust in the institution, and what equity issues exist.
Learn about what students are experiencing, and get recommendations on how to translate the research into action at your institution.
Read the report introduction >
---
Understanding Institutional Policies and Practices
Self-Reported Level of Familiarity with Personal Data Privacy and Information Security and Related Institutional Policies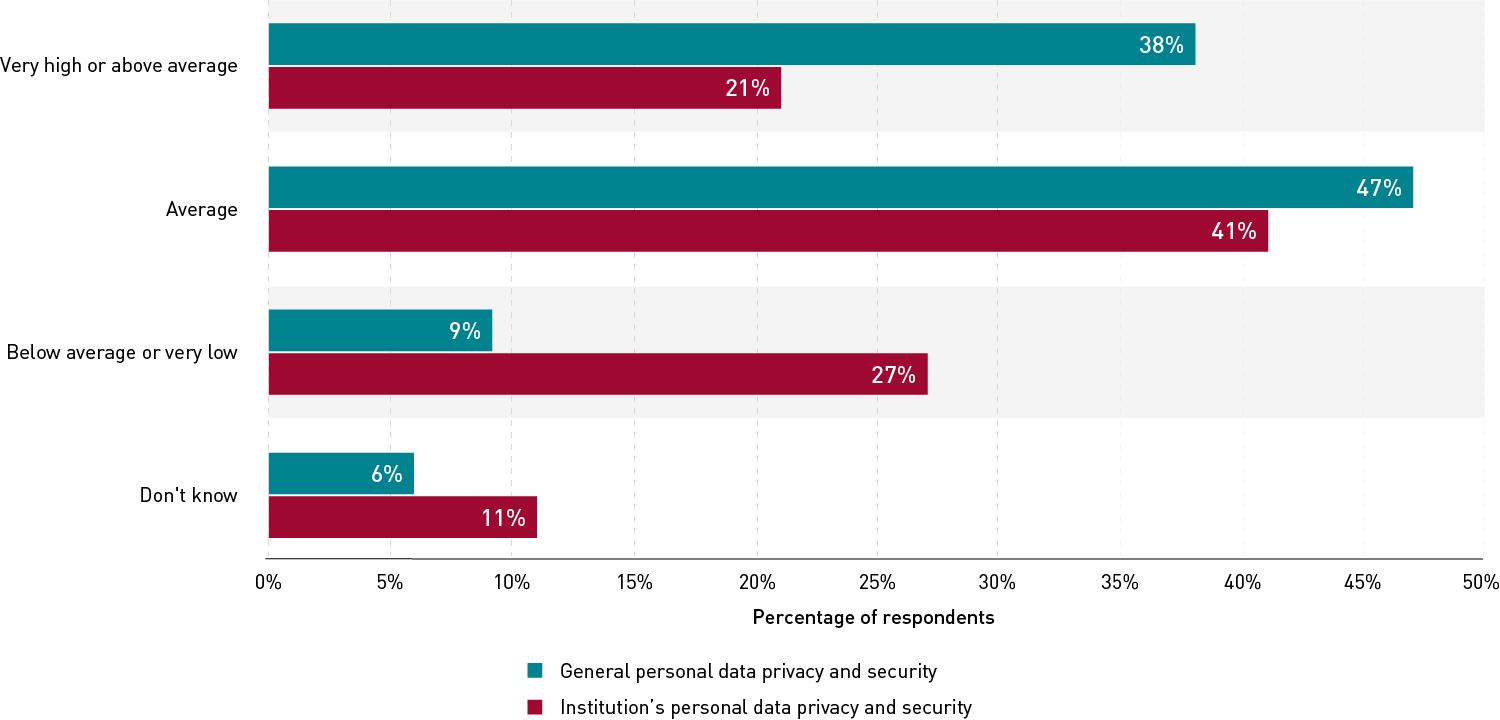 Students are less informed about institutional policies than they are about privacy and security in general.
Read more about institutional policies and practices >
---
Trusting Institutions

Students' lack of trust and confidence in their institutions' data practices is becoming a persistent finding in EDUCAUSE research.
Learn more about trusting institutions >
---
Equity in Privacy and Security
Data privacy and information security are equity issues. In the 2021 EDUCAUSE Horizon Report: Information Security Edition, student data privacy and governance was the highest-rated practice for supporting equity and inclusion.
Read more about equity in privacy and security >
---
Reports and Supporting Materials