2023 Faculty and Technology Report: A First Look at Teaching Preferences since the Pandemic
Published:
Author(s) and Contributors:
Source(s) and Collection(s):
ParentTopics: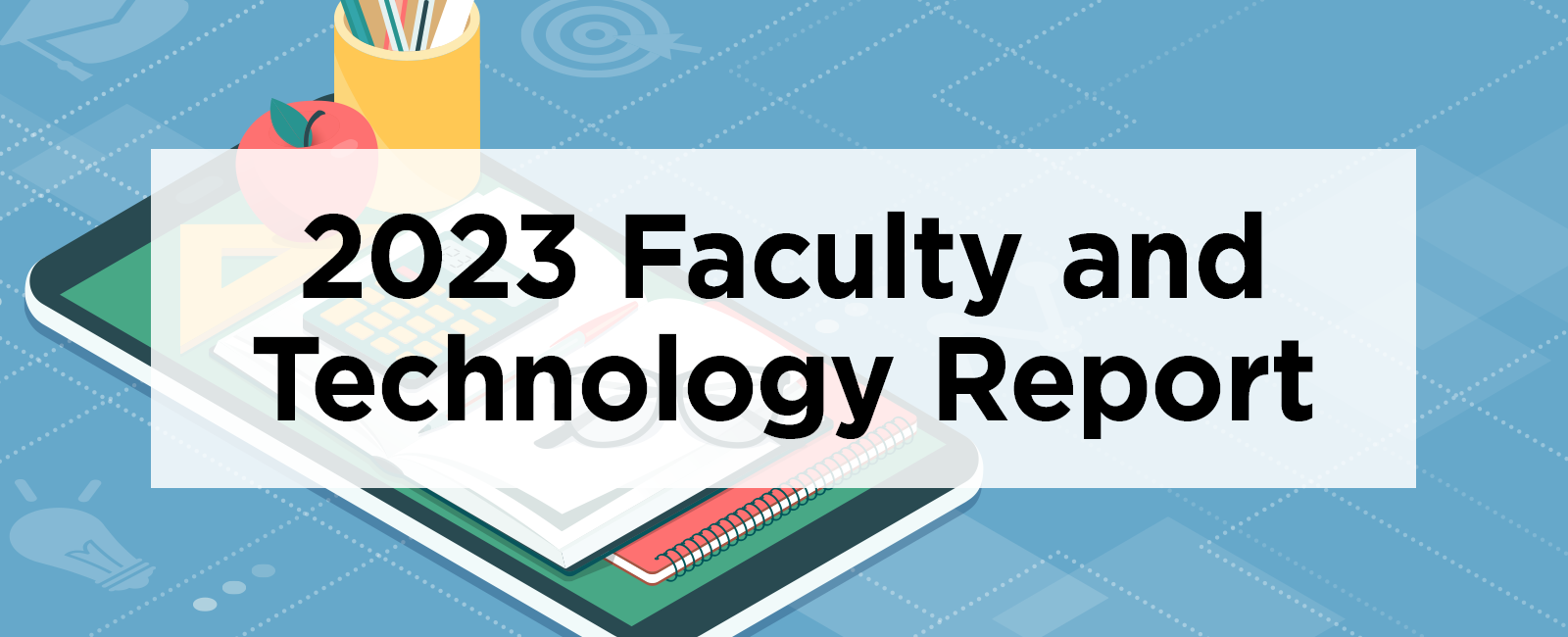 Want to share this report? Use our toolkit.
This is the first faculty research conducted by EDUCAUSE since 2019. Since then, the higher education landscape has been through a lot, including COVID-19, fluctuations in enrollment and public funding, and the rapid adoption of multiple instructional modalities and new technologies. In this report, we describe the findings of the research in four key areas:
Modality preferences and the impacts of teaching in non-preferred modes
Experiences teaching online and hybrid courses
Technology and digital availability of course components
Types of support needed and utilized for teaching
---
Modality Preferences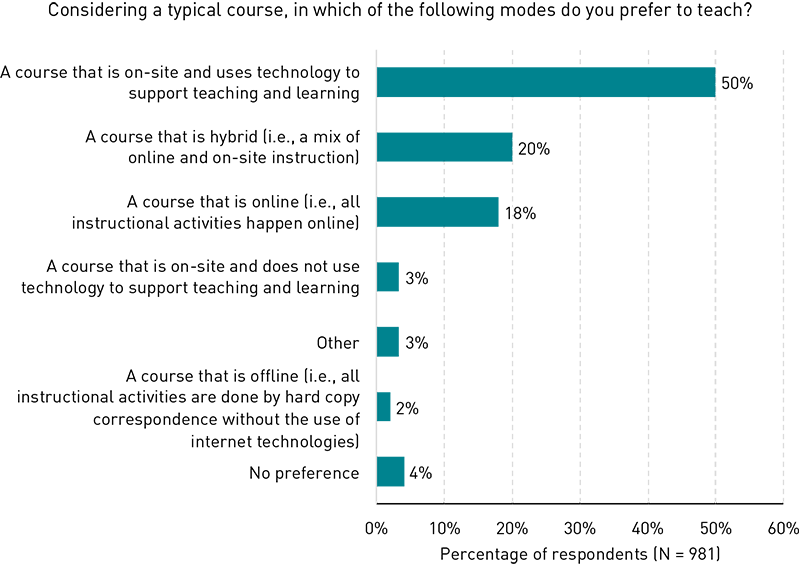 While there has been a shift in modality preferences, the overall pattern remains similar to pre-pandemic findings—the most preferred mode of teaching is still on-site, and the least preferred is online.
Read more about modality preferences >
---
Online and Hybrid Teaching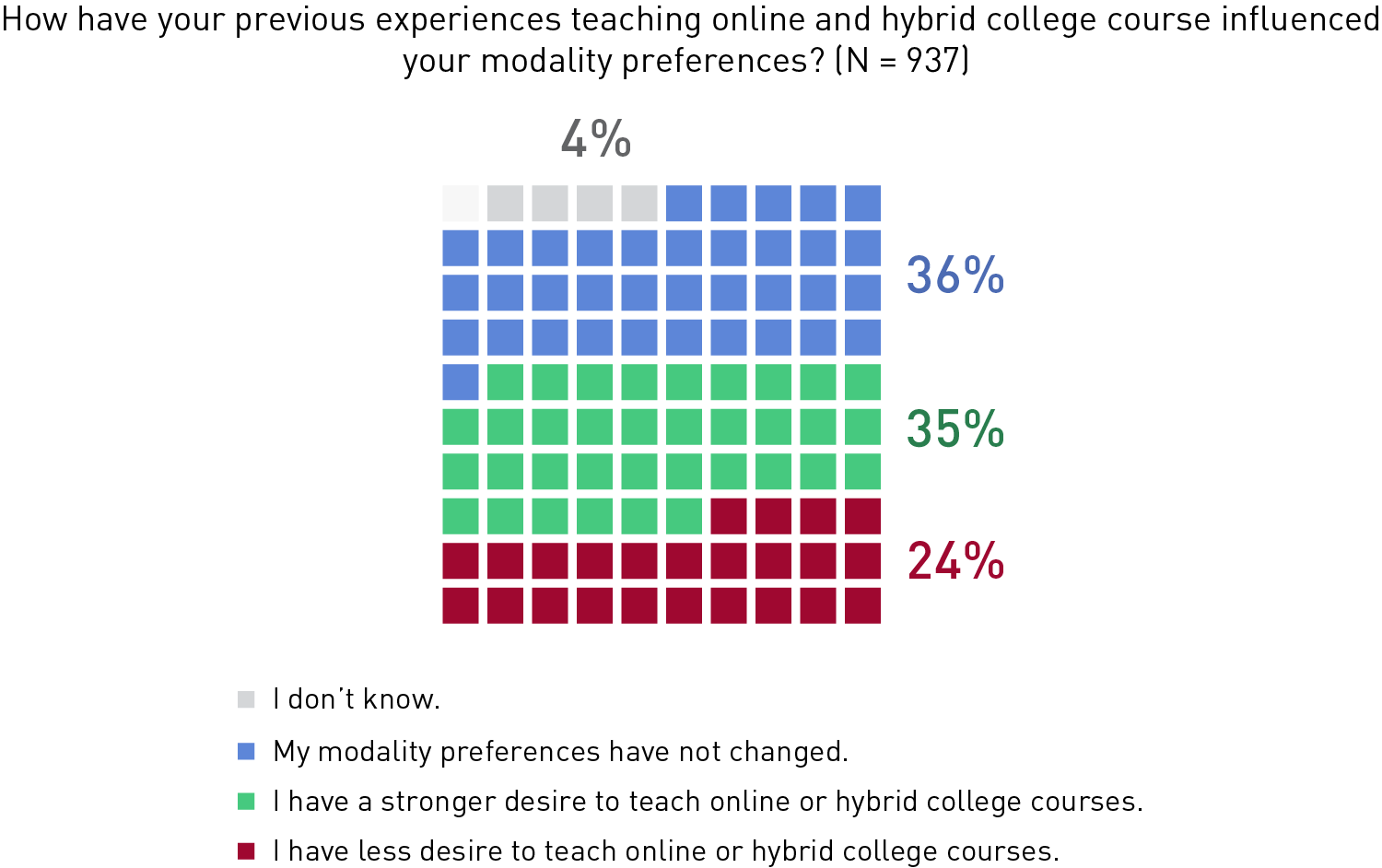 We asked faculty how their prior experiences teaching online or hybrid courses influenced their current modality preferences. For the most part, respondents were split between no change and an increase, with slightly fewer faculty saying their desire to teach online or hybrid courses has decreased.
Learn more about online and hybrid teaching >
---
Technology Experiences and Digital Access to Course Components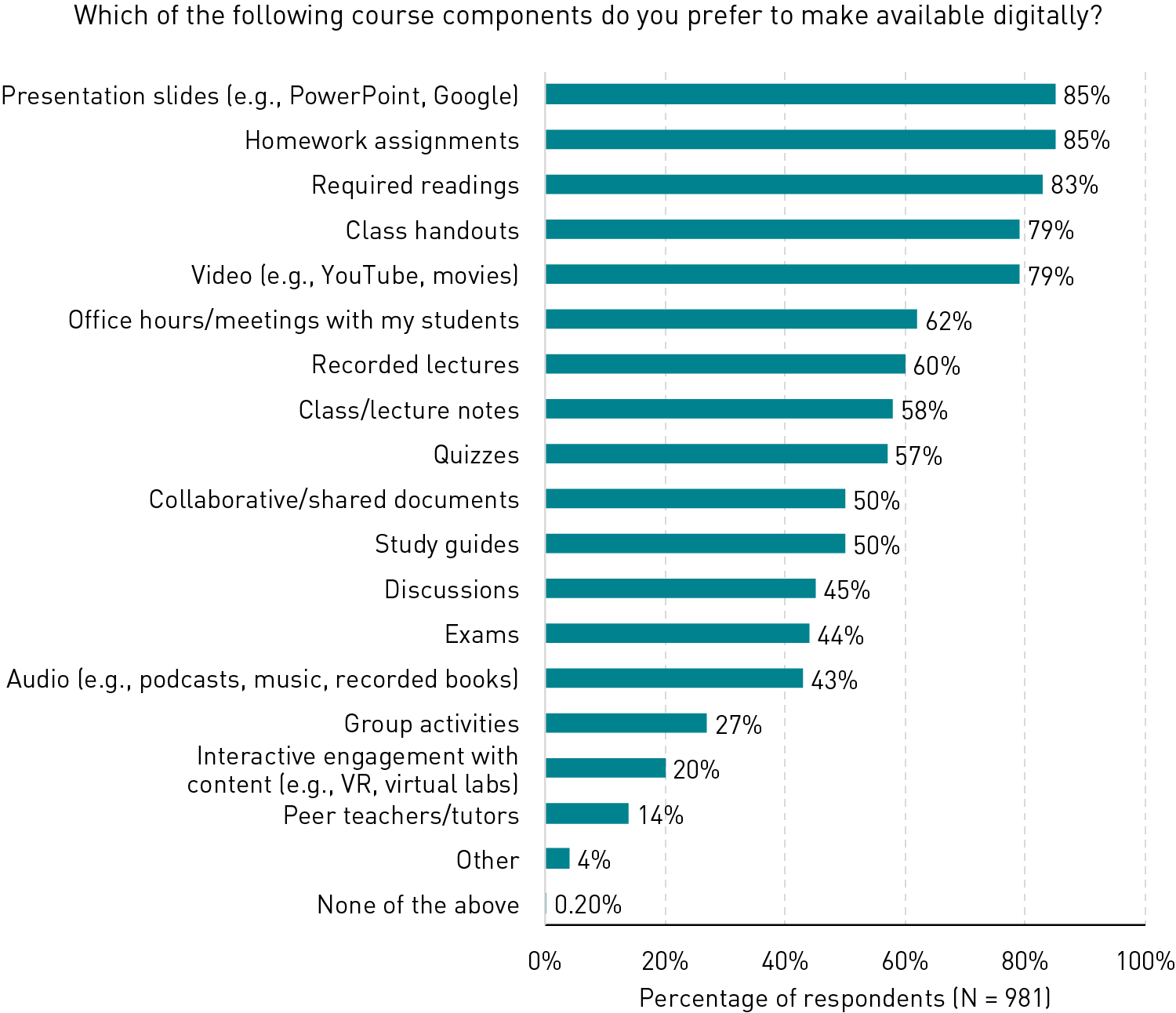 Regardless of modality, faculty put many components of their courses online.
Read more about technology experiences and digital access to course components >
---
Instructional Supports

Prep time and online instructional technology are the most important supports for teaching.
Read more about instructional supports >
---
Recommendations