Infrastructure and Research Technologies
Effective visual representations can help higher education bridge silos and unleash the power of data.

Generative AI is arriving in higher education, but stakeholders are uncertain about its potential opportunities and challenges. One thing is clear: there is work to be done, and there's no time to waste.
Browse Infrastructure and Research Technologies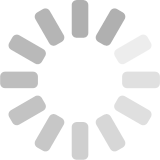 {{doc.contentTypeDisplay}}

{{brand.split('|')[0]}}
{{brand.split(',')[0]}}