Open Educational Resources (OER)
Despite the benefits of open educational resources, their adoption in higher education is hampered by real but solvable barriers.

Open educational resources can provide access to high-quality resources while offsetting the costs of traditional textbooks. An array of costs are associated with the "free" approach, however, and institutions that are successful with OER understand that moving to open resources requires extensive planning, selection, management, and maintenance.
Browse Open Educational Resources (OER)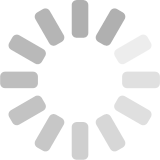 {{doc.contentTypeDisplay}}

{{brand.split('|')[0]}}
{{brand.split(',')[0]}}