More than "Going Live": Achieving Institutional Transformation through ERP Implementation
Published:
Author(s) and Contributors:
Source(s) and Collection(s):
ParentTopics: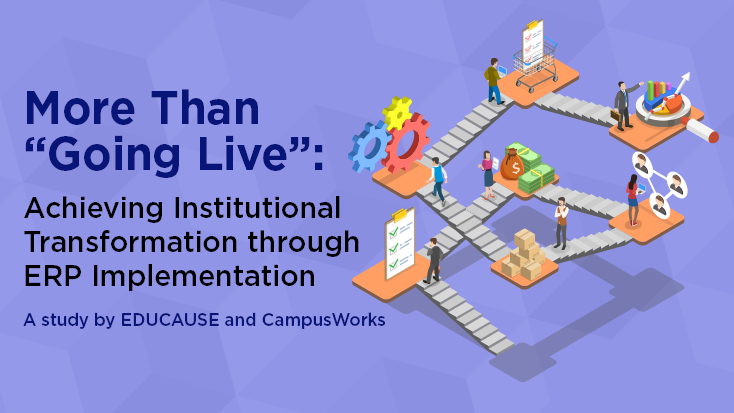 Institutions need—and want—to set their sights higher than just an ERP implementation and "go live" as the measures of success. In this report, respondents highlight numerous reasons to pursue a new ERP, and detail extensive preparations and critical factors for success.
Read full report: HTML | Other materials
Introduction
Enterprise resource planning (ERP) systems—that is, any or all combinations of financial management, human resources (HR)/human capital management (HCM), and student information systems (SIS)—are an essential tool for managing assets and operations across higher education institutions.
This study draws on survey and interview data from key higher education stakeholders to not only examine the practical challenges and opportunities of implementing an ERP but also consider the broader implications of these systems as they relate to the institution's overall transformation and success in achieving its mission.
---
Overview of the Current State of ERP Implementations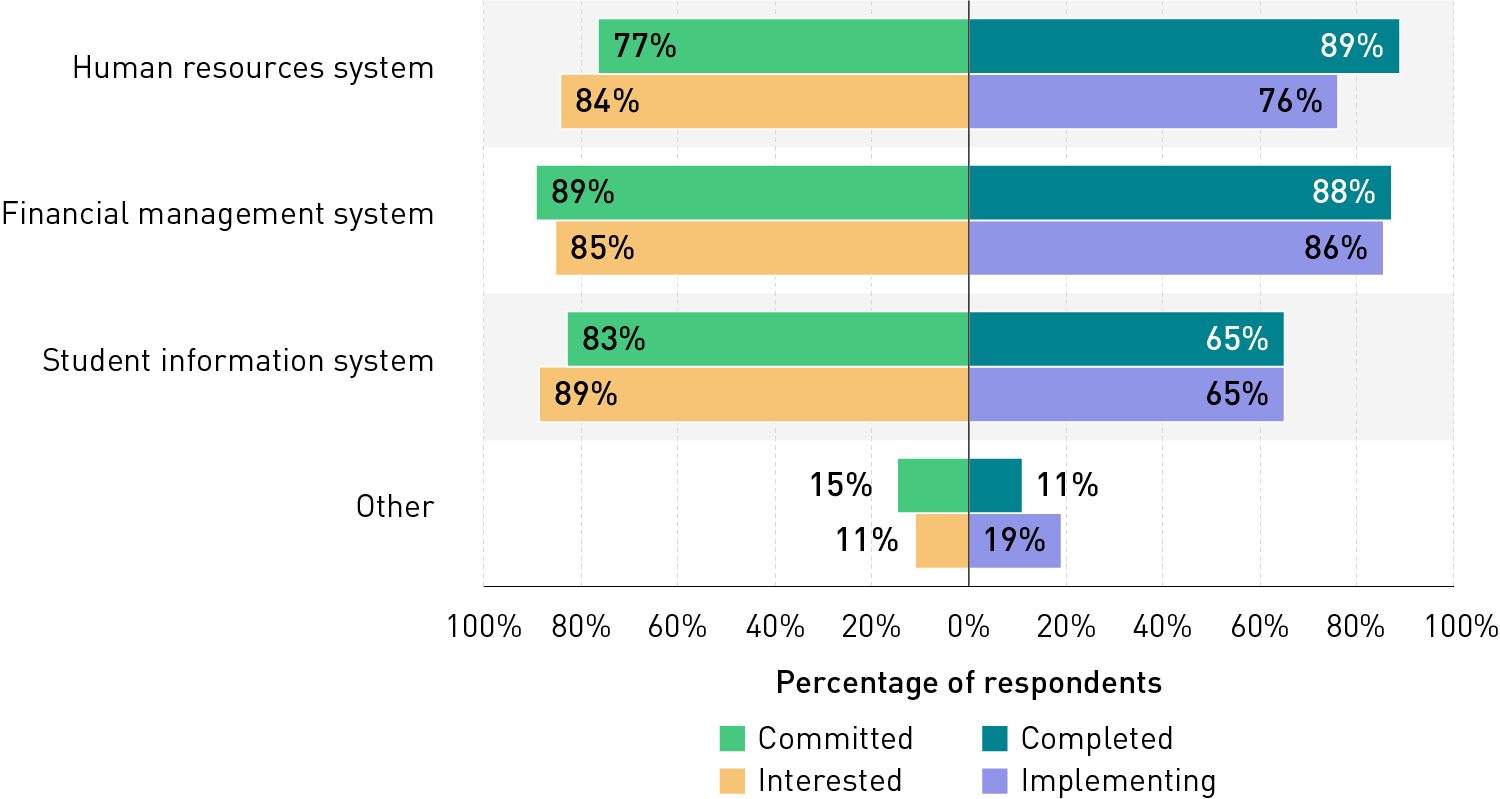 ERP implementations vary across system areas. Among the respondents who have completed or are currently implementing an ERP, HR/HCM and financial management are the most common systems undergoing change.
---
Getting Prepared: Pillars of Readiness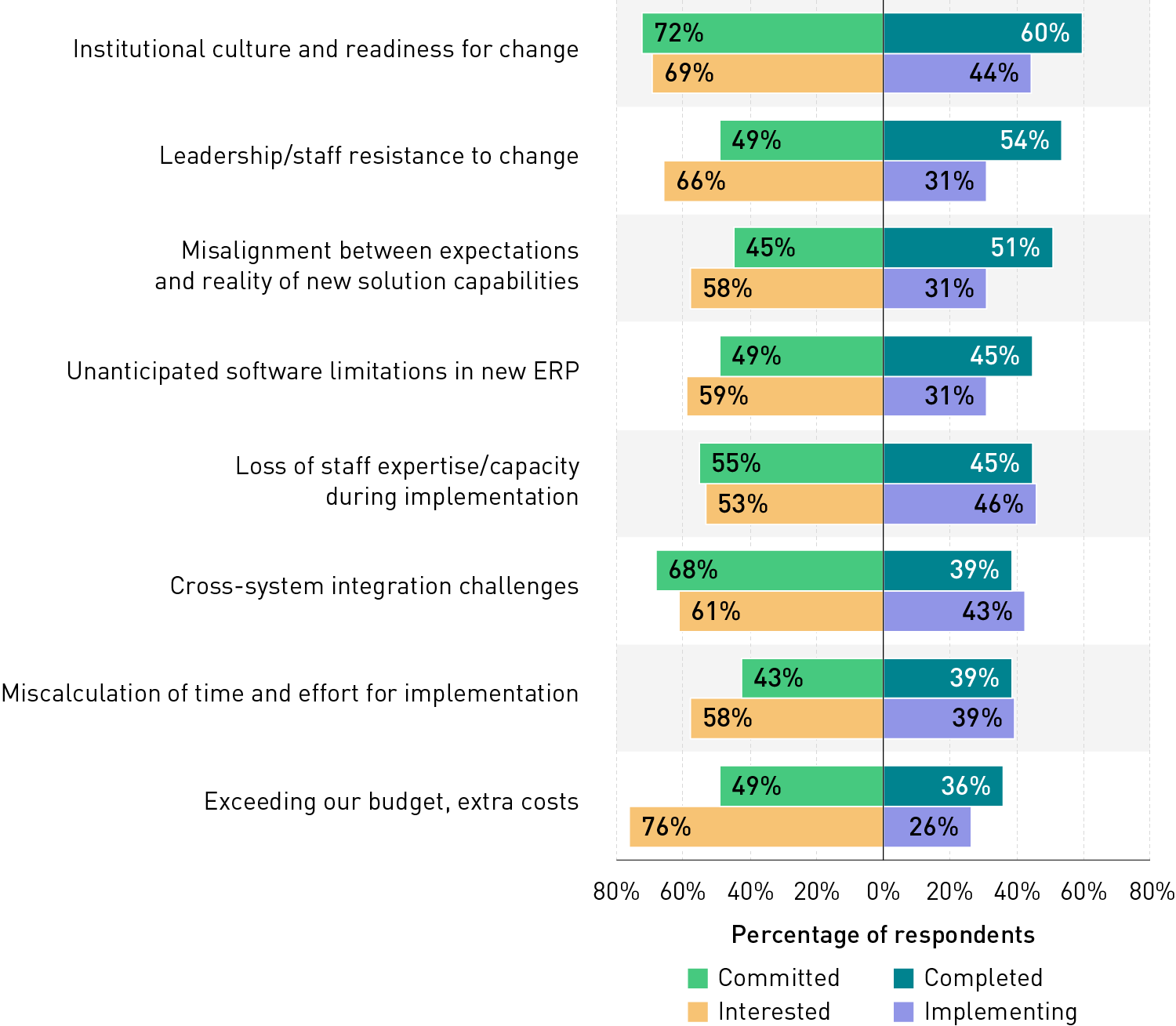 Understanding the variety of implementation challenges you may encounter can enhance preparation and reduce setbacks.
Learn more about getting prepared >
---
Institutional Culture and Readiness for Change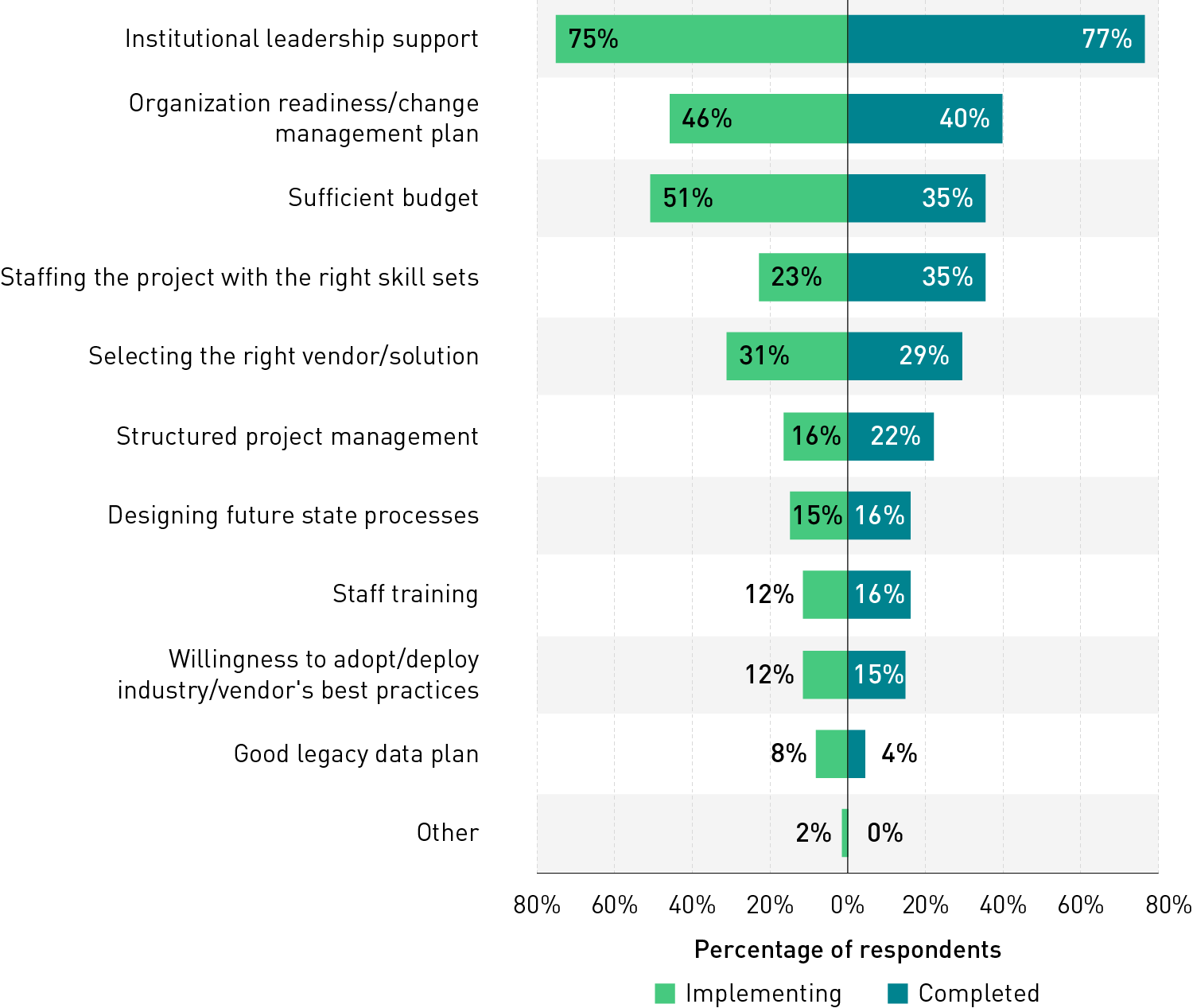 Institutional culture—specifically, openness to change and wide-scale coordinated projects—can have a significant impact on an ERP implementation's success.
Read more about institutional culture and readiness for change >
---
Budgets, Costs, and Resources

An ERP implementation is likely to be one of the most expensive projects an institution will undertake. Institutions must weigh the substantial costs of these projects against their goals and strategic mission to determine if this investment makes sense.
Read more about budgets, costs, and resources >
---
Action Planning at Your Institution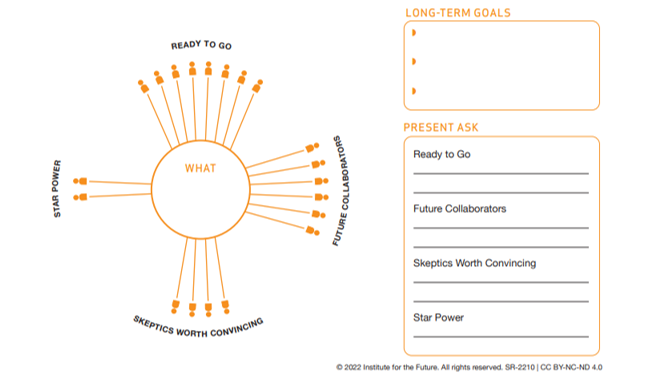 We propose a series of next steps or actions you might consider taking at your institution, depending on where you are in your ERP transformation journey.
Learn more about action planning at your institution >
---
Reports and Supporting Materials