2019 Horizon Report
Published:
Author(s) and Contributors:
Source(s) and Collection(s):
ParentTopics: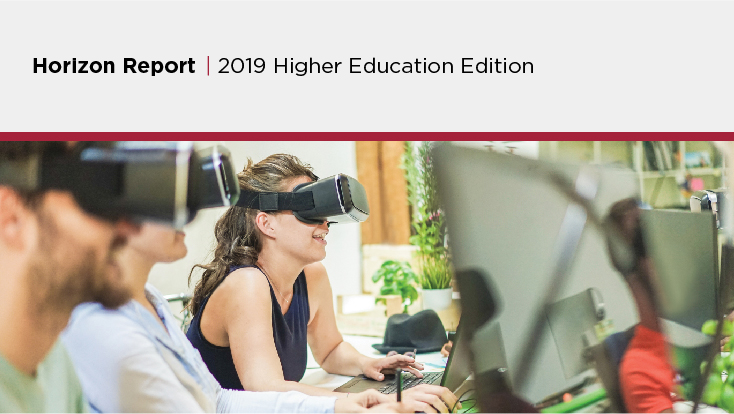 This report profiles six key trends, six significant challenges, and six important developments in educational technology as ranked by an expert panel of leaders from across the higher education landscape.
Read full report: PDF | Other materials
Continuing to Look to the Horizon
EDUCAUSE is proud to continue the tradition of excellence begun by the New Media Consortium's (NMC) work on the Horizon Report. The report serves as a reference and technology planning guide for educators, higher education leaders, administrators, policy makers, and technologists.
Key Trends Accelerating Technology Adoption in Higher Education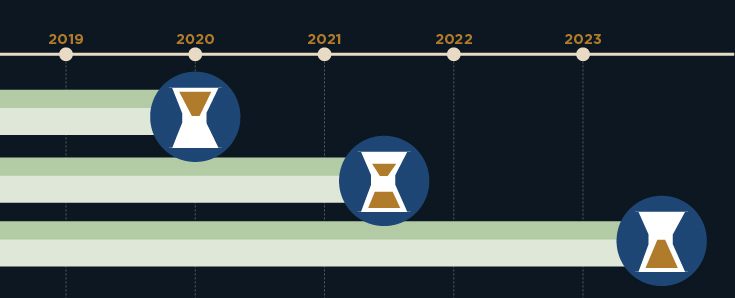 This section of the report describes the trends expected to have a significant impact on the ways in which colleges and universities approach their core mission of teaching, learning, and creative inquiry.
Short-Term—Driving technology adoption in higher education for the next one to two years
Redesigning Learning Spaces
Blended Learning Designs
Mid-Term—Driving technology adoption in higher education for the next three to five years
Advancing Cultures of Innovation
Growing Focus on Measuring Learning
Long-Term—Driving technology adoption in higher education for five or more years
Rethinking How Institutions Work
Modularized and Disaggregated Degrees
Read more on these key trends >
---
Significant Challenges Impeding Technology Adoption in Higher Education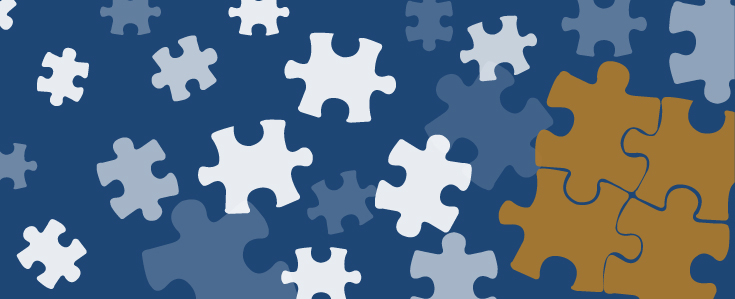 Significant challenges are those that are expected to impede innovation, adoption, or scale. The significant challenges are organized into three difficulty-related categories based on expert panel assessment of the degree to which each could be solved at the institutional level.
Solvable—Those that we understand and know how to solve
Improving Digital Fluency
Increasing Demand for Digital Learning Experience and Instructional Design Expertise
Difficult—Those that we understand but for which solutions are elusive
The Evolving Roles of Faculty with Edtech Strategies
Bridging the Achievement Gap
Wicked—Those that are complex to even define, much less address
Advancing Digital Equity
Rethinking the Practice of Teaching
Discover more on the significant challenges >
---
Important Developments in Educational Technology for Higher Education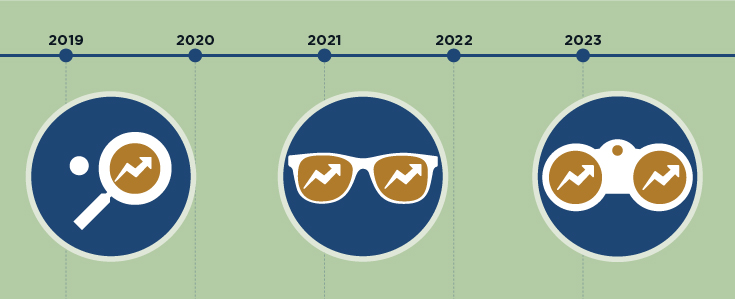 The development section includes six technologies forecast to be important to teaching, learning, and creative inquiry in the future. These forecasts are arranged along three time horizons over which the developments are expected to achieve widespread adoption. This section also includes featured exemplar projects.
Time to Adoption: One Year or Less
Mobile Learning
Analytics Technologies
Time to Adoption: Two to Three Years
Mixed Reality
Artificial Intelligence
Time to Adoption: Four to Five Years
Blockchain
Virtual Assistants
Explore the important developments more >
---
Fail or Scale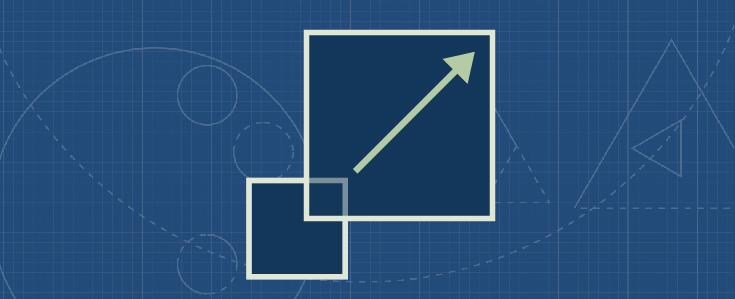 This year's report also looks back to previous forecasts, specifically in the technology developments section, from four years prior or beyond. We sought the expertise and experience of Horizon Project panelists who were part of the panel at that time or had a depth of experience with the history, adoption, or scale of the technology development topic to provide insights on their actual effect.
Gaming and Gamification: The Expectations and the Realities
Augmented and Mixed Reality: The Why, When, and How of Situating Learning in Authentic Contexts
Adaptive Learning: Understanding Its Progress and Potential
---
Horizon Report: The Evolution Continues
This year's Horizon Report has been updated with new features and improvements including Fail or Scale essays revisiting past forecasts to see where we are now, companion data points providing connections to other data that support the expert panel determinations for 2019, and new quotes from expert panel members highlighting their insights and engagement on the issues. Updated topic summaries throughout the report provide a fresh overview of new and old trends.
The 2019 Horizon panel was the largest panel to date, with 98 global experts. Participation rates of those actively joining in conversation throughout the four stages of the process were noticeably higher than in previous years and provided a rich dialogue around the trends, challenges, and developments noted by the panel this year. To view the panel dialogue, visit the Horizon Tool.
The Horizon Report will continue to evolve in 2020. Learn more >
---
Reports and Supporting Materials
Related Resources
---
Issues, Technologies, and Trends Resources
Higher education leaders and decision makers use the annual Issues, Technologies, and Trends resources—the Top 10 IT Issues, the Strategic Technologies and Trends, the ELI Key Issues in Teaching and Learning, and the Horizon Report—to know what's important and where to focus in their IT planning and management activities. When viewed together these resources provide more complete and nuanced guidance on institutional IT priorities.