ECAR Study of Community College Students and Information Technology, 2019
Published:
Author(s) and Contributors:
Source(s) and Collection(s):
ParentTopics: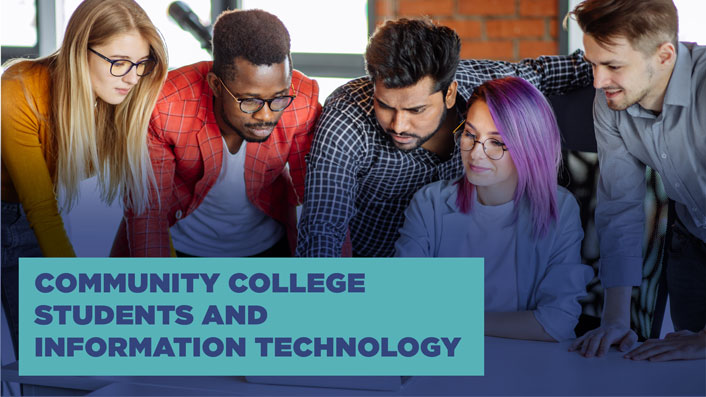 This research focuses on the technology experiences of community college students and offers recommendations that attend to their unique needs and contexts.
Read full report: HTML | PDF | Other materials
Key Findings
This hub provides findings from the study of the technology experiences of community college students, which were derived from the ECAR Study of Undergraduate Students and Information Technology, 2018 report. ECAR collaborated with 130 institutions in 9 countries and 36 US states to collect responses from 64,536 students in 2018; 40 participating institutions were classified as community colleges, providing 10,072 community college students in the sample.
This study explores technology access and ownership, online success tools, learning environment preferences, and issues of accessible and adaptive technologies related to the community college experience. Two-year and AA institutions can use these findings to improve IT services, plan for shifts that impact students, and leverage technology further to encourage student success and credential completion. This research also helps stakeholders at other institution types understand the unique needs of community college students who transfer to four-year degree-granting colleges and universities.
Demographics
Community college students are juggling more responsibilities than their four-year peers.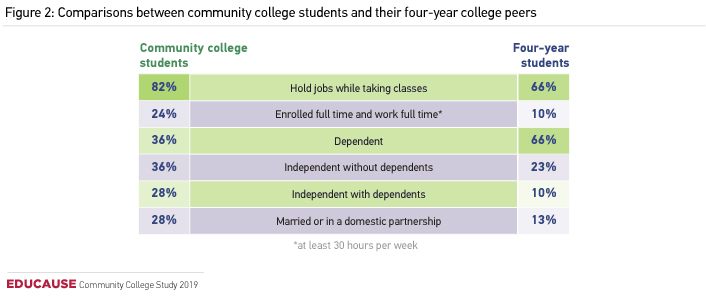 Read more about the demographics >
---
Device Access, Ownership, and Importance
Nearly all community college students own smartphones and laptop computers, and more own desktop computers than students at other institutions.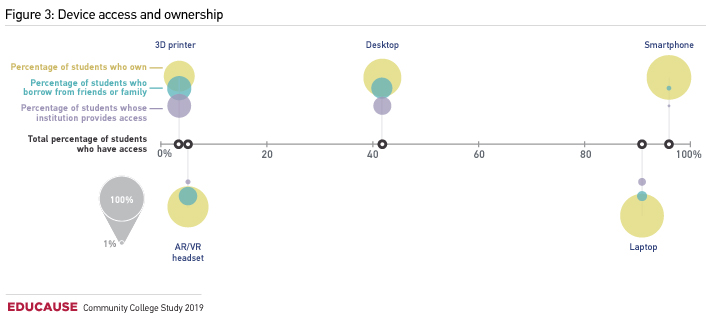 Read more about device access, ownership, and importance >
---
Student Success Tools
Although community college students find online student success tools useful, fewer are aware of degree planning and mapping tools than four-year ("non-community college") students.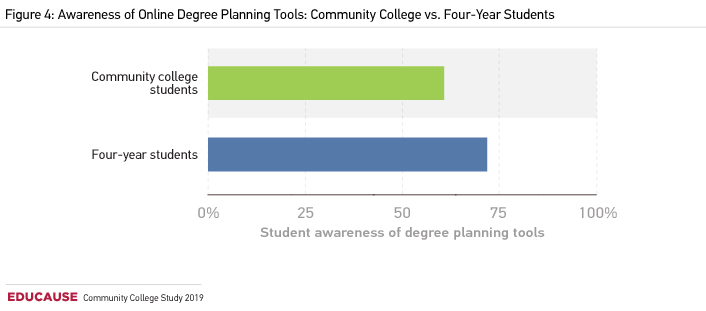 Read more about student success tools >
---
Learning Environment Preferences
Community college students who are women, those who work, people who are married or in a domestic partnership, and those with dependents are all more likely to prefer learning environments that are mostly or completely online.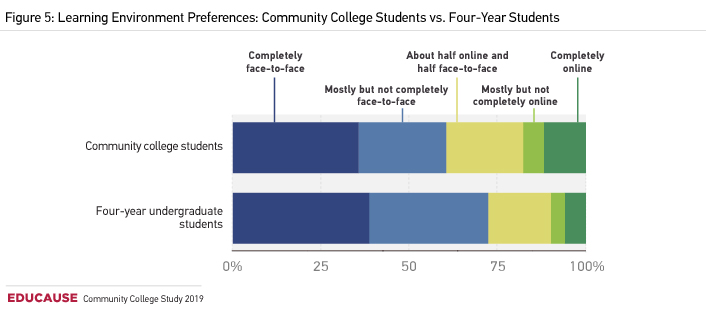 Read more about learning environment preferences >
---
Accessibility
Two-year and AA colleges are doing a significantly better job than other institutions of meeting the needs of students with disabilities who require technology for their academics.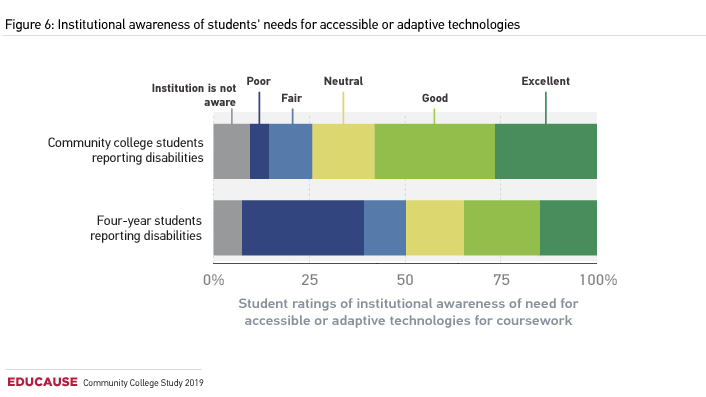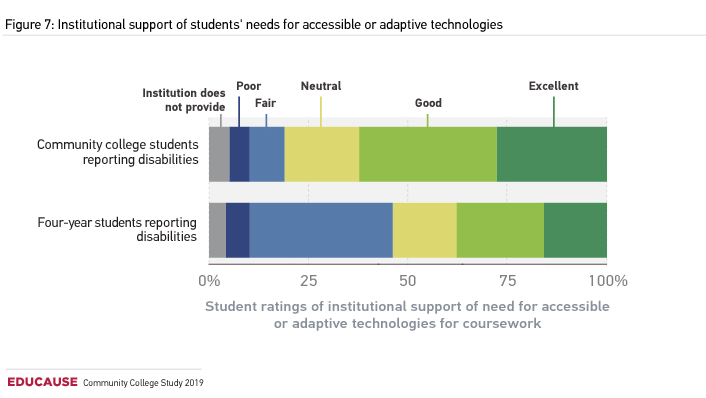 Read more about accessibility >
---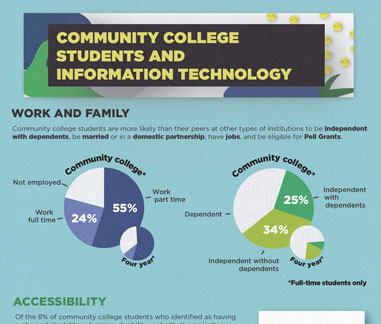 Infographic
Download the Community College Students and Information Technology infographic now.
Report and Supporting Materials
---
EDUCAUSE Student & Faculty Technology Studies, 2004-Present

Get Involved and Get Data
Sign up for the 2020 student survey—there's no fee and you gain access to data for your institution and peers. In early June, 2019 survey participants can access their data in the ETRAC Portal.