2023 EDUCAUSE Horizon Action Plan: Generative AI
Published:
Author(s) and Contributors:
Source(s) and Collection(s):
ParentTopics: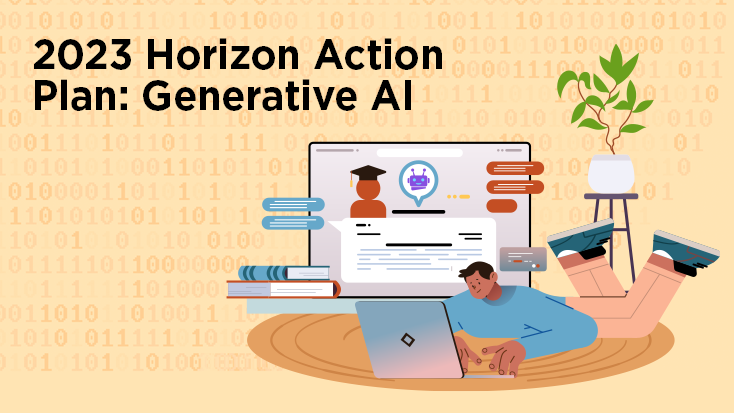 In 2023, generative AI emerged as the most rapidly adopted technology in history. All members of the higher education community, from students to administrators, are trying to determine what impact generative AI tools can, will, and should have on life, learning, and work. To make matters more complex, there is no consensus about how or even whether generative AI should play a role in the future of higher education.
Building on the trends, technologies, and practices described in the 2023 EDUCAUSE Horizon Report: Teaching and Learning Edition, the report panel crafted its vision of the future along with practical actions that individuals, units and departments, and groups of collaborators can take to make this future a reality.
Read full report: PDF
Goals for Our Future State

Asked to describe the state of generative AI that they would like to see in higher education 10 years from now, panelists collaboratively constructed their preferred future.
---
Actions

Panelists generated a list of actions that individuals, units and departments, and multi-unit or multi-institutional teams can take to arrive at this preferred future in 10 years.
Read more about these actions >
---
Planning for the Road Ahead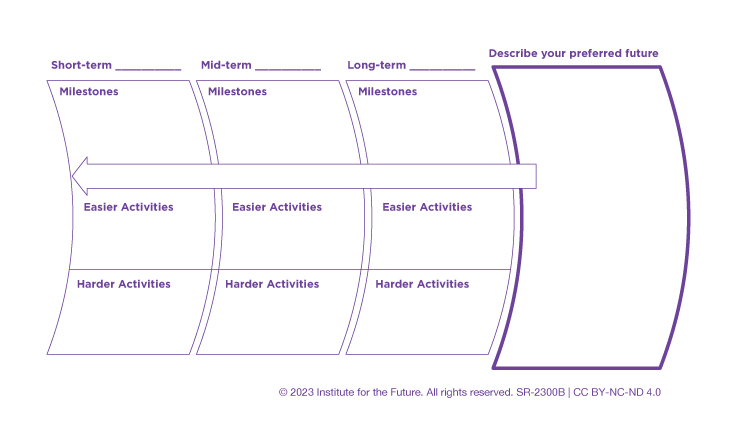 Envisioning the future we want to see is important and exciting work, but real progress can only be made when individuals like you create change. Use the recommended activities to solidify your vision of the future and make plans to take action.
Learn more about planning for the road ahead >
---
Expert Panel
The 2023 Horizon Action Plan panel comprised eight higher education teaching and learning experts.
---
Reports and Supporting Materials
EDUCAUSE Horizon Report is a registered trademark of EDUCAUSE.